It's estimated almost 7.6 million people in the UK are currently living with cardiovascular disease (CVD), with almost 70% of noncommunicable diseases (NCDs), including CVD, being collectively responsible for all deaths worldwide.
The rise of CVD has been driven primarily by four modifiable risk factors:
Tobacco use.
Physical inactivity.
Harmful use of alcohol.
Unhealthy diets.
As leaders within the early years with a unique access to families, health visitors are in a prime position to explore health behaviours with parents, helping them to consider their options and develop effective family plans that boost prevention and reduce risk.
This project with the Institute of Health Visiting aims to equip health visitors with the 'helper skills' and trusted evidence-based resources they need to guide the complex process of helping families adopt healthier lifestyles and reduce CVD.

Our
approach
Strategy and implementation
A recent survey by iHV revealed a real lack of confidence from health visitors in engaging in conversations about CVD with families. 71% of health visitors stated that they do not currently use any resources to facilitate family engagement in these conversations. And 40% of health visitors found speaking about CVD with families who were resistant to change was challenging.
Involving health visitors directly at the start of scoping this project was therefore key to ensure the training delivered all the aspects they truly needed to enhance their skills in this area.
We conducted a number of focus groups with potential end users to gather feedback, direct content development and identify the best means of delivery.
This clarified the need for bite-sized learning that integrated different forms of media, with reflective practice and helpful work-based tools and resources to use in partnership with families.
Content
We use the Family Partnership Model's (FPM) theory, concepts and application as a framework to create adapted instructional content in relation to health visitors and CVD prevention.
This is an internationally recognised approach of practice for prevention, early intervention and the management of complex difficulties, helping parents openly discuss sensitive issues, such as weight and diet, resulting in significant and sustained change.
We worked in partnership with Head, Consultant Clinical Psychologist at the Centre for Parent and Child Support, Dr Crispin Day, to ensure accuracy of theory interpretation.
Real life voices
To ensure we set the personal context and share the emotions and feelings of working relationships, it's important to hear real life experiences from peers, colleagues and families.
Here we developed a series of brief animations to illustrate a montage of impactful stories from families and health visitors alike.
Demonstrations
Seeing learnt theories put into practice can help reaffirm learning and provide helpful examples of successful communication skills.
Here we developed animated demonstrations of successful conversations around cardiovascular disease, using each risk factor as a helpful practical example.
Only the audio of scripted conversations were used, so that no judgment can be made from the audience regarding character depiction.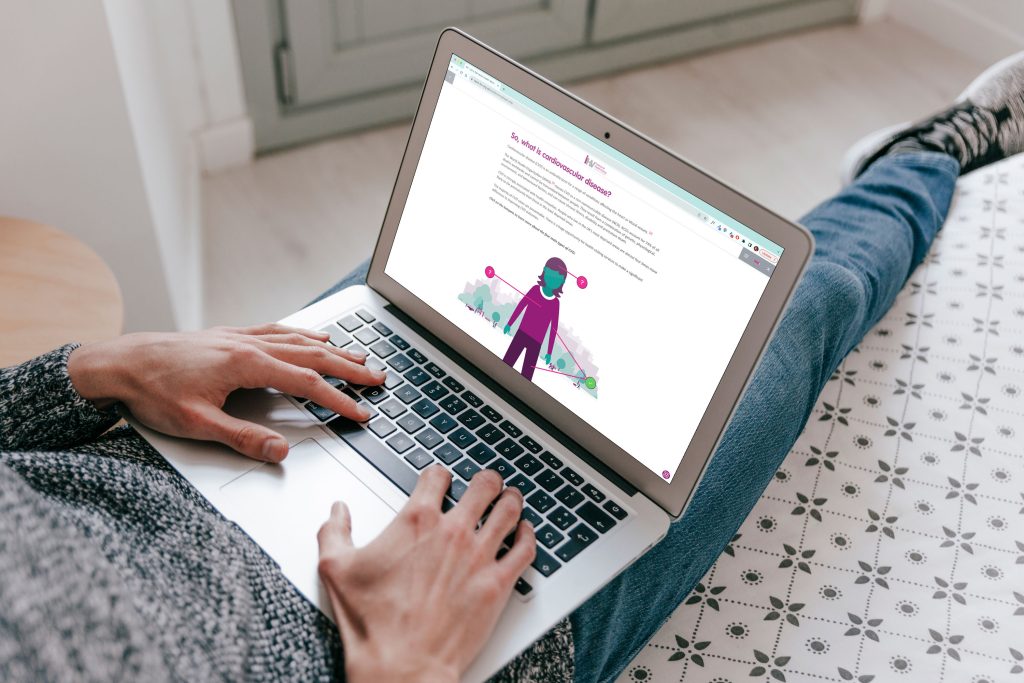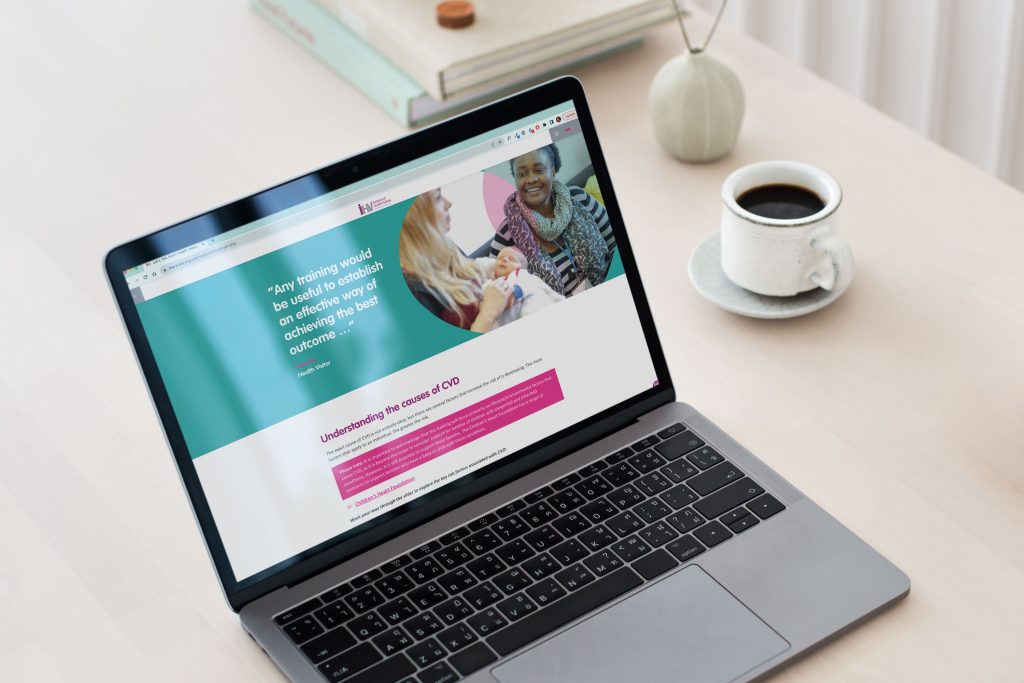 We're here to shake up the world of digital learning and collaborate with fellow change makers.
Get in touch